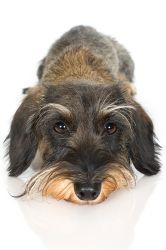 2024 dog licenses are now available. We are now able to offer a three-year license. A three-year valid rabies certificate is required. Oakland County Animal Control offers an On-Line Dog License Purchase Program. Go to www.oakgov.com/petadoption, click the link "now get your pet license online" and follow the instructions. Dog licenses can also be purchased through the mail or placed in our drop box at City Hall. Please use the "Dog License – Dropbox or Mail Request Form" below. To purchase a license, a valid rabies certificate must be provided. All dogs over the age of four months require a license in Oakland County.
To purchase a license through the mail, make check payable to the City of Novi, and send rabies certificate along with self-addressed, stamped envelope to:
City of Novi Treasurer's Office
45175 Ten Mile Road
Novi, MI 48375
2024 licensing prices (through June 1, 2024) are as follows:
| Type | 1-year fee | 3-year fee |
| --- | --- | --- |
| Spayed/Neutered | $15.00 | $40.00 |
| Senior Spay/Neuter | $14.00 | $37.00 |
| Male/Female | $25.00 | $70.00 |
| Senior Male/Female | $23.00 | $64.00 |



After June 1, 2024, the license fee increases to $40.00 for a one-year license (with the exception of a new dog, or a new resident to the City). Contact the Treasurer's Office for pricing for a three-year license after June 1, 2024.

If this is your first time purchasing a license for your pet, make sure proof of spay/neuter is also present. Also remember to always include your current address and phone numbers so we can contact you if we find your pet.



Dog License - Dropbox or Mail Request Form