Wanted: Part-Time Firefighters

Earn extra income as a Part-Time Firefighter for Our Novi!
Training for certification provided.
Competitive wages, tuition reimbursement and bonuses.
Extra income for professionals with variable daytime, evening & weekend schedules.
Have questions or want to know what it's like being
a Novi Fireghter? Email Fire Chief Martin or call 248.735.5676
Flexible hours/evenings/weekend opportunities available

Paid-on-Call & Auxiliary Firefighters

If you or someone you know is looking for an exciting opportunity to serve the community, then consider joining the team at the Novi Fire Department. Novi firefighters are proud and dedicated to helping people in emergency situations.
The Novi Fire Department was established to protect the lives and property of Novi community members from fire and other threatening circumstances. To meet this commitment, the timely response and effective management of fire control situations, rescue, medical, and environmental emergencies represent the most immediate priorities of the Fire Department.
Firefighters respond to alarms or requests for service, act in emergencies, extinguish fires and perform service work as directed. Part-time firefighters work under the supervision of the Fire Chief, Assistant Fire Chief or designated supervisor. All equipment and uniforms are provided along with a competitive wage. Applicants must have no criminal record and a good driving record.
Paid-on-Call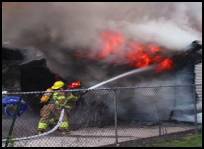 Minimum Requirements
18 years old
High School Diploma or GED
Live within 40 miles of the Novi City limits
Firefighter l & ll and Basic EMT training is provided.
Benefits: Competitive hourly wage, college tuition reimbursement, longevity pay and life insurance.
Auxiliary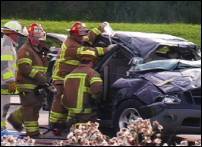 Minimum Requirements
18 years old
High School Diploma or GED
Michigan Firefighter ll Certification
Current Michigan Basic EMT License
Hazmat Operations Certification
For more information, contact:
City of Novi
Human Resource Department
45175 West Ten Mile Road
Novi, Michigan 48375
248-347-0452
The City of Novi is an equal opportunity employer.