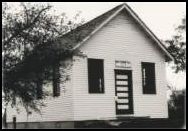 As early as 1959, the Village of Novi was considering becoming a city.  There were unsuccessful elections toward Novi cityhood in 1959 and 1962.  The Novi Village Council again took formal action toward cityhood in 1966, although Novi did not incorporate as a city until 1969.  The Village Council unanimously adopted a resolution in December of 1966 which set the date for a special election of a Charter Commission and the adoption of the City Incorporation Proposal.  Originally planned for April of 1967, the special election was delayed due to court proceedings until May of 1968.
Residents took discussion of cityhood seriously, as well they should have, since this was a large step toward Novi's subsequent growth and economic vitality.  From a grass roots perspective, groups like the Novi Jaycees and the Willowbrook Community Association had a part in Novi's incorporation into a city.  Jaycee members participated in a door to door campaign in support of cityhood, and the Willowbrook Community Association sponsored open forum meetings to discuss the overall issue.
The special election in May of 1968 had 6,902 residents turn out to cast their votes for the charter commission.  The population (per the 1970 census) was 9,668.   The top nine candidates receiving the most votes became the Charter Commission which had the responsibility of drafting Novi's first city charter.  The original members of the Charter Commission were Raymond H. Evans, Joseph Crupi, William L. Duey, Denis M. Berry, A. Russel Button, William D. Brinker, Edwin E. Presnell, J.F. Buck and David S. Harrison.  The Incorporation Proposal on the ballot passed with a total of 694 votes to 283.
The first meeting of the new Novi City Council was called to order by Raymond Evans, the chairman of the Charter Commission, who administered the oath of office to Mayor Joseph Crupi.  It is at this meeting that the Council of seven members, including the Mayor was established, and the organizational rules of the new charter took effect.